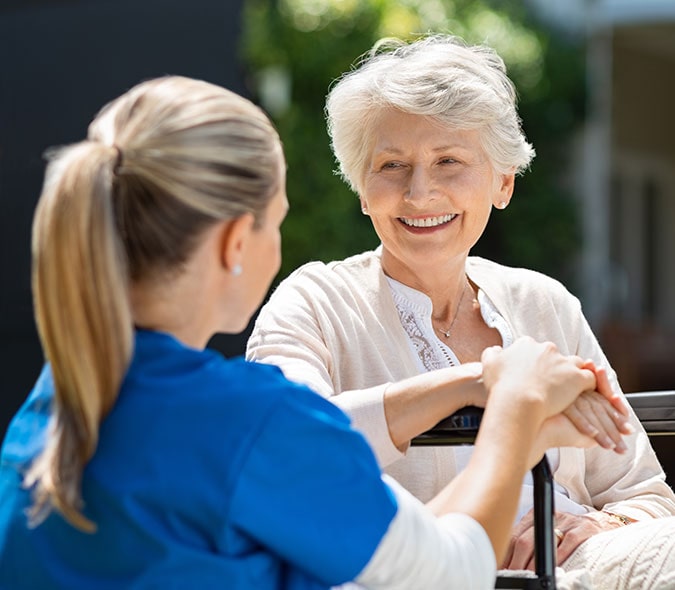 Welcome to Blue Water Homecare and Hospice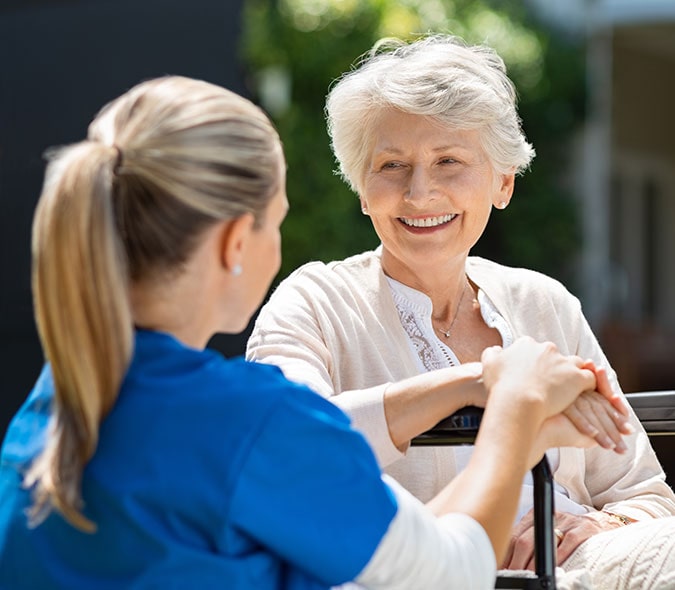 We help you or your loved one age in place and on your terms. Our team has decades of experience and provides the personal, one-on-one service you truly need.
A Trusted Resource for Homecare and Hospice Care in Central Texas
Blue Water Homecare offers customized care to your family members to help them age safely in place.  Our personalized services include day-to-day homecare tasks and companionship, specialized Dementia Care, a unique program dedicated to assisting families affected by Parkinson's Disease, and end of life support for those on hospice. Our caregivers help seniors with services such as personal grooming assistance, light housekeeping, meal planning and preparation, appointment transportation, and medication reminders.
The team at Blue Water Hospice focuses on managing pain and symptoms while supporting your loved ones emotional and spiritual health. Our multidisciplinary hospice team includes physicians, nurses, social workers, chaplains, nurse aides and volunteers. Each family has a dedicated RN Case Manager who is focused on coordinating care and support for both the patient and their entire family. Our boutique hospice care services allow our care team the ability to take as much time as needed with each family and have 24/7 nursing and physician coverage.
The Blue Water Difference
Our staff is led by Registered Nursing professionals with decades of geriatric and hospice experience.
We provide boutique care including personalized services for adults that want to age in place, with consistent care from exceptional professionals.
Our stringent hiring practices ensure that our team is the highest caliber and committed to serving our community.
Each team member receives consistent ongoing education for their discipline on a weekly or monthly basis.
We hire a greater percentage of certified caregivers than other local homecare organizations in Central Texas.
We collaborate with family members, physicians, and others to meet your family's individual needs.
We provide complete transparency with our at-home care services and offer real-time updates via our computer portal.
All of our homecare services can be tailored for an assisted living or medical facility setting.
Our hospice nurses maintain a low nurse-to-patient ratio and our entire hospice team provides a personalized care experience that is based on clinical appropriateness and collaboration with the patient, family, and healthcare providers.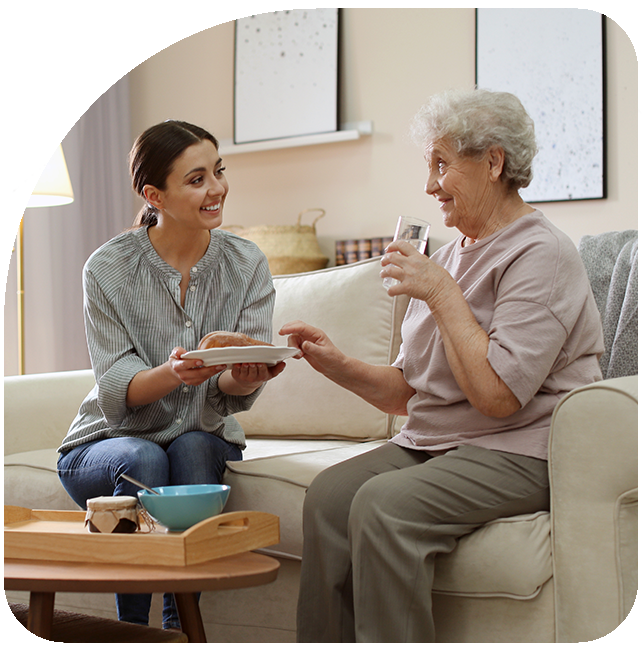 Here When You Need Us
Here When You
Need Us
When we support you at Blue Water Homecare and Hospice, you'll find that we are caring for your loved one as we would one of our own family members. Whether it's daily housekeeping chores or errand-running that helps you, or the more serious support of end-of-life hospice care, the Blue Water team is trained and equipped to handle a variety of often frequently changing needs.
We are privileged to offer our experienced staff to help your senior loved one age safely in place at home, in a facility, or assist you while carrying out their last wishes with comfort, love and dignity. We are here for you.
We offer complimentary consultations for both Blue Water Homecare and Hospice seven days a week to meet your schedule. Contact us today to let us know how we can help.

Our Location
Blue Water Homecare
660 S. Bagdad, Ste 210
Leander, TX 78641